At UGA Pharmacy, we are committed to educating highly skilled pharmacy students in a welcoming and supportive environment. We've created this blog to help future Pharm.D. applicants, or anyone considering a career in pharmacy, navigate what it takes to become our newest PharmDawg!
These posts are here to guide you through pieces of the application process. Can't find the answer or topic you're looking for? Just send us an email at pharmdadmissions@uga.edu, and we'll be there to personally answer each of your questions.
To be the first to hear about newly posted topics, complete the following form:
What to Expect in Your Interview
If selected, applicants are invited to interview for the Doctor of Pharmacy (PharmD) program.  These interviews are used in evaluating whether you would be a good fit for our College; it's an opportunity for us to learn more about you as a candidate—your motivation, academic background, pharmacy experience, and leadership and involvement.  Before we offer admission, we want to ensure that you will be successful here.
But the interview is also an opportunity to figure out if the University of Georgia is a good fit for YOU!  Ask questions; do your research about the program and the institution; talk with our faculty, staff, and students.  At the end of the day, only you can answer: Is there where I want to study pharmacy for the next four years?  (We hope the answer is yes!)
As part of the interview day, you'll interview with faculty.  Think about the interview as a conversation—it's an opportunity for our faculty to get to know you better, and for YOU to learn more about our program and what we have to offer.
The University of Georgia offers both in-person and virtual interview options.  In-person interviews take place on the University of Georgia campus in Athens, GA.  Virtual interviews will be facilitated through Zoom.
Faculty interview
During the interview, faculty will ask you about your interest in pharmacy; they'll want to learn more about your
motivation to pursue the profession, and about your past experiences with pharmacy.  They will explore your leadership experiences and involvement on campus and in the community.  It's also an opportunity to evaluate your professionalism and your ability to communicate effectively.
But you'll also have an opportunity to ask the faculty questions.  You may want to know more about the curriculum, academic opportunities, participation in research…the faculty can provide you with some great perspective on what you want to know.
What can you do to prepare?
Interviews can be daunting, especially if it is your first interview.  But there are a lot of great resources to help you prepare!
One phenomenal resource is your own university or college's career center.  Contact the career center to speak with a career consultant or to schedule a mock interview, an activity that simulates an interview while you practice common interview questions and receive feedback.  For UGA students, check out the UGA Career Center. NOTE: If you are a UGA student, you also have access to Big Interview, an interactive AI-enabled tool that provides you with hands-on practice experience with interviewing.
And if you're not comfortable with any of those options, try practicing some standard interview questions.  This sounds silly, but you can even ask your friends to help you (or you can even practice in front of a mirror)!
Interactions with students
Our student ambassadors are very important in our interview process.  We know that our candidates want to know more about our program, and what better way than to speak to current PharmD students?  We have set aside time in the interview day schedule so can chat with the ambassadors and get the inside scoop on student life at UGA, which courses are their favorites, and how they become involved in professional organizations.
Our student ambassadors also provide all candidates for our in-person interviews with a tour of the College of Pharmacy buildings, so you can get a feel for the classrooms, laboratories, and learning spaces.  For our virtual interviews, we provide a virtual tour video of our campus facilities.
The rest of the interview day
Each candidate will submit a writing sample during the interview process.  We provide you the prompt and you have 20 minutes to write your response.  This is an opportunity for us to evaluate your writing and communication skills (without the benefit of spellcheck!).
And for our in-person interviews, we have one more activity: compounding!  All our in-person attendees participate in a compounding exercise, led by one of our faculty members.  At the end, you get to take home your final product!
Preparing Your Application
The UGA College of Pharmacy requires two applications as part of the admissions process: the PharmCAS application and the UGA Supplemental application.  These applications typically open mid-July.  
APPLY EARLY!  It is best to submit your application as early as possible.  The UGA College of Pharmacy has a priority deadline of December 1, 2021.  Applicants who have fully submitted their applications by this date will have priority consideration for 2+2 campus selection and scholarships as well as receive an application fee waiver.  Remember, we admit students on a rolling basis, and it might be possible to fill all our seats before the final application deadline in May 2022! 
Before you start to fill out your PharmCAS and UGA Supplemental applications, gather all of your relevant material, including your college transcripts (from each institution you attended), your AP or IP scores, your PCAT scores (if applicable), and even a resume or CV with your work and leadership experience.  It is helpful to have all of this gathered before you fill out the application, so you don't have to hunt it down later.  
After you have thoroughly filled out the PharmCAS application, review your work.  Proofread your application before you hit submit, especially for the written components like the personal statement.  Sometimes, it helps to read it out loud so you can catch spelling and grammar mistakes.  You could even have a friend or mentor proofread it.  Make sure to use the PharmCAS Checklist to ensure you've completed all the steps of the application process.  
And don't forget to fill out the UGA Supplemental Application as well!  This is a secondary application for UGA, and it required to be completed for your application to be considered. 
What is a Personal Statement?
Personal statements, or personal essays, are an opportunity for you to share your story, your motivation, and your professional goals. When you apply to Pharmacy school through PharmCAS, you are submitting a general, comprehensive personal statement—meaning, you are sharing the same essay to every school to which you apply.  
Within the PharmCAS application, you are given a prompt for your personal essay. You are asked to share: 
Why you are interested in pharmacy

 

How earning a PharmD degree relates to your short and long-term professional goals

 

Your background, including personal, academic, and professional experiences—and how these will help you achieve your goals (

PharmCAS

 , 2021)

 
Read on for a few tips and tricks to help you write a standout personal essay for pharmacy school. 
Things to Do 
First, make sure you answer the prompt. PharmCAS asks you to include specific content in the personal essay, so be sure you hit the points they suggest.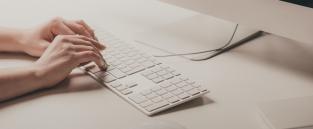 Hook the reader from the beginning. A strong opening sentence or paragraph make the reader keep reading and engages them right away. Suggestion: start off with a personal anecdote. 
Mention your skills, experiences, and motivations. But rather than rehash your entire life history, focus on a few key experiences. Opt for depth over breadth. 
When possible, make it personal. The best essays build a relationship between you and the reader. Personal details about your personal, academic, and professional experiences help to make it memorable (and therefore, stand out more to the reader!).  
Be yourself…not someone you THINK the admissions committee wants to read about. We value the unique experiences of our applicants, so we want to read about yours in your own voice. 
PROOFREAD your personal essay. Have a friend, family member, or mentor read it and give feedback. You may also consider campus resources to help strengthen your writing (for example, the Writing Center  at UGA or your campus' Career Center).  
Things to Avoid 
Since the PharmCAS application is a general, comprehensive personal essay, do not tailor your personal essay to a specific institution. Every institution to which you apply will have access to the same essay. (The same goes for reference letters—so make sure you tell your recommenders that!) 
Avoid cliches in your writing. This could include commonly used phrases or weak writing like "My name is…." or over-used words like "passion."   
Do not copy another's work or plagiarize any part of your personal essay. PharmCAS utilizes a service (iThenticate/Turnitin) to detect plagiarism or other violations of the applicant code of conduct. Plagiarism may result in an automatic denial of admission. 
Do not write too little—or too much. PharmCAS gives you about 1 page (4500 characters, including spaces) to answer the prompt. Use as much of that space as you can to fully answer the prompt.  
Leadership & Involvement
Pharmacists are leaders in the community and in healthcare, so strong candidates to the pharmacy program also have some leadership experience.  Your involvement may be through student organizations, employment, or community volunteering.  
Student organizations are great ways to get involved on campus and to develop leadership abilities. 
Find organizations that match or your personal or professional interests.  We like to say "quality over quantity"; instead of being involved in 10 different organizations and attending meetings and events, pick a few that you are most passionate about, and get more involved within those organizations.  
Looking for ideas?  Why not join your school's Pre-Pharmacy organization.  If they don't have one yet, you can start it!  Pre-Pharmacy groups help you learn more about pharmacy school and careers, connect you to resources, and build up your professional network. 
Pharmacists are important pillars in the community in which they work, so community involvement and volunteering are also great ways to build up your experience.  Need ideas?  Find an organization that matches your interests, join a service organization on campus, volunteer with a local faith-based group, or donate your time to a health fair in the community. 
Don't forget your work experiences, too!  Each job you've had has helped you gain more experience and develop more skills.  Focus on how those skills are transferrable to a career in pharmacy.   
Tips on Gaining Pharmacy Experience
If you are considering a career as a Pharmacist, you may want to get some experience in the field before applying to pharmacy school. 
While previous pharmacy experience is not required for admission into the Doctor of Pharmacy program, it is strongly recommended.  This type of practical, hands-on experience in a pharmacy can help you determine if the career is a good fit for your skills and interests.  
There are a few ways you can get experience in pharmacy or in healthcare settings, such as working as a licensed or certified pharmacy technician, volunteering in clinics or hospitals, or shadowing a pharmacist or other healthcare worker.  Some of these opportunities might be difficult to find, but are so worth it!    
Another way to learn more about pharmacy is to do research about different careers pathways.  There are several resources to help you learn more about careers in pharmacy:  
You can also learn more about being a pharmacist directly from a pharmacist!  Conduct an informational interview with a pharmacist to learn more about what the job is like.  Developing this relationship with a pharmacist or healthcare worker can be beneficial in learning more about pharmacy careers—as well as helping you find someone to write one of your required letters of recommendation!  
For questions about careers in pharmacy, contact Dr. Danielle Vitale, Director of Admissions and Career Development, at daniv@uga.edu. 
Your Pre-Pharmacy Education
A solid pre-pharmacy foundation is one of the keys to success as a pharmacy student! 
Familiarize yourself with the UGA College of Pharmacy's Pre-Pharmacy Curriculum.  We require the successful completion of 69 credit hours in the sciences, quantitative reasoning, social sciences, and world languages and culture.  
While many of the courses are prescribed (for example, you HAVE to take biology and chemistry), you do have a bit of flexibility with courses in the social sciences and with world language/culture. 
Social Science – these courses include American history, political science, psychology, sociology, philosophy, anthropology, and gender 

studies

 

World Language and Culture – these courses include world history, world religions, foreign languages, cultural anthropology, art history, and world/human 

geography

 
If you have specific questions about which courses meet our requirements, review our Pre-Pharmacy Curriculum, or reach out to our Admissions Counselor at pharmdadmissions@uga.edu.     
To ensure that you are taking the correct pre-pharmacy coursework, make sure to meet with your academic advisor each semester.  They can help you map out your pre-pharmacy coursework so that you are meeting all of the academic requirements for admission into pharmacy school.  If you are a current UGA student, schedule your appoint with one of Pre-Pharmacy Advisors, Dr. Shane Pruitt and Mr. Erik Dennison at prepharm@uga.edu.  
But most importantly, do well in your pre-pharmacy classes!  The knowledge you gain in those classes will be the foundation for what you learn in pharmacy school.  All of the pre-pharmacy courses must be completed with a grade of C- or higher.  And just a note—your GPA for admission will only be calculated using your pre-pharmacy coursework (not your cumulative GPA).  
Make sure you use your time to develop other skills to help you be successful in pharmacy school, such as study habits and time management. 
Should I Take the PCAT Exam?
The Pharmacy College Admissions Test (or, more commonly, the PCAT
Exam) is the primary comprehensive asses sment administered to applicants to pharmacy school.  This exam tests the knowledge required for most applicants to be successful in pharmacy school.  The PCAT covers four main areas of knowledge: biological processes, chemistry process, quantitative reasoning, and reading comprehension.  There is also a writing portion of the exam.   
The University of Georgia College of Pharmacy does not require the PCAT Exam as part of its admissions requirements; however, we do recommend that applicants consider taking the exam.   
Why should you take the PCAT exam? 
We recommend that you take the PCAT exam to strengthen your application. The Admissions Committee evaluates candidates holistically—meaning, they consider all parts of your application, including academic experience, pharmacy experience, work experience, and leadership and involvement.  Taking the PCAT (and receiving a competitive score) may help strengthen your application if you are not as competitive as other candidates in other areas.   
For example, if your GPA is below our average (currently, a 3.4 for our incoming P1 class), or if you have failed/repeated prerequisite courses in the past, then a competitive score on the PCAT (50% or higher) can demonstrate your mastery of the prerequisite content.   
If you have questions about the PCAT exam and would like to discuss your unique application with an admissions counselor, please reach out to us at PharmDadissions@uga.edu. 
A Guide for Recommendation Letters
The UGA College of Pharmacy requires two letters of recommendation along with your application for admission.
We use the Pharmacy College Application Services (PharmCAS) system to help submit and track evaluations. In PharmCAS these recommendations are called "evaluations" and consist of two parts: 1) a series of questions and ratings regarding the applicant, and 2) an opportunity to upload a letter of reference. Evaluators will submit all materials themselves through a special online Evaluator Portal.
Successful applicants at UGA typically have at least one letter submitted from a college-level faculty member and one from a healthcare provider (a pharmacist is best). While just two letters will likely offer enough information for an admissions decision, you may submit up to four.  These additional letters may be provided by an academic advisor, supervisor, or volunteer coordinator — especially if an evaluation from a pharmacist is not possible. Remember, letters from family, friends, and religious leaders will not count. 
Getting Great Recommendations 
You never know how many students will be asking your recommender for an evaluation, so make your request well in advance. Set the expectation that their evaluation should be completed no later than four weeks after you submit your own application. Professors usually write more positive recommendation letters for students who visit office hours, participate in class, ask questions about their research, and discuss career goals with them. Many pharmacists will feel comfortable writing a letter after only a few hours of shadowing. If you thought a shadowing experience was helpful, don't be afraid to share with them specifically what you learned and ask if a letter of recommendation may be possible in the future.  
Here is how you submit an evaluation request within PharmCAS: 
In the Evaluations section, click Create Evaluation Request.

 

Enter the evaluator's full name and email address and suggest a date to have the evaluation completed.

 

Enter a brief message or note for the evaluator.

 

Click "Save This Evaluation Request" to submit your request and trigger an automated email to the evaluator.

Use the Check Status tab to monitor the status of your evaluations. Follow up with your evaluators if their evaluations are still marked as "Requested" or "Accepted." 

 
It is your responsibility to ensure that evaluation requests are received and completed on time. It is always a good idea to follow-up with a thank you note once you see your letter has been accepted! 
Upcoming Topics!
Look for these topics to be posted soon!
The UGA Curriculum
Experience Programs
Student Services: Career Services
Student Services: Tutoring Services
Student Services: Advising
Student Organizations